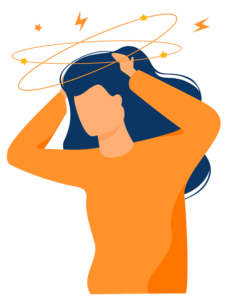 B2B marketing has changed. Yes, sales are still driven by quality leads. But those leads are a lot harder to get. 
The inboxes (and brains) of many marketing leaders are overloaded with ideas, solutions, and quick fixes. There's growing pressure to get results fast, but rarely enough time to execute on everything.  
Sound familiar? If so, it's time to zoom out, and clarify your B2B marketing strategy. 
Start with strategy.
Good strategy isn't about doing more stuff. It's about sharpening your focus to accomplish more with less. Michael Porter said it best: "The essence of strategy is choosing what not to do."
I can't possibly execute on all those ideas I have scribbled in my notebook, so choosing what NOT to do is refreshing. Trying to do everything is NOT a strategy. 
A More Focused B2B Strategy Framework
In this article, I'll share four parts of an effective B2B marketing strategy. This focused framework will help you quickly and confidently decide what NOT to do. At Spire, we use this simple framework to generate results for our agency, and our B2B clients.
To be successful, you need intentional activity in four areas (and only four areas). 
Part #1: Content & Campaigns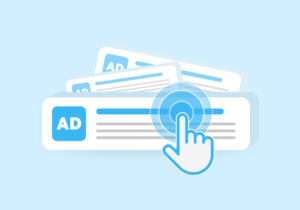 Great strategy starts with delivering a clear message to a targeted group of B2B prospects.
Content is what you say.
Campaigns ensure the right people hear it. 
Campaigns move people to act.
Content is fuel that keeps them moving. 
You can't have one without the other. 
Content and campaigns can't be separated – they must be in perfect alignment to be effective. Attention spans are shorter than ever, so you must distill your message down to its essence. If you deliver the clearest message, you will win. 
Part #2: Social Strategy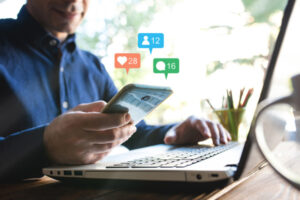 You're selling to other businesses, so does social media really matter? 
You better believe it. 
Businesses don't buy or sell anything. It's always PEOPLE. People buy from people they know, like, and trust, even with B2B. That's why LinkedIn is an essential tool for B2B marketing strategy. 
Like any social platform, you can waste a lot of time on LinkedIn. We help our clients optimize their LinkedIn profile pages to engage the right people. Then we help them schedule time daily for three key activities, focused on a hand-picked list of prospects, which can help companies rapidly increase their visibility and demand with about 20 minutes of daily activity. 
Part #3: Websites & Systems
Websites continue to evolve. But a website is the hub of an effective B2B marketing strategy. 
For your prospects, your website is the online showroom where they consider if your solution is worth talking to a real person and making a buying decision. For your business, it's the hub where you track activity, capture leads, and gather invaluable data.
At Spire, we help clients build websites that are supercharged based on B2B best practices.
Your website is one of seven systems that B2B companies are syncing up (with a little help) to maximize their results.
The final part is IMPERATIVE if you want to reach active buyers. (Which of course, you do).  
Part #4: Search Visibility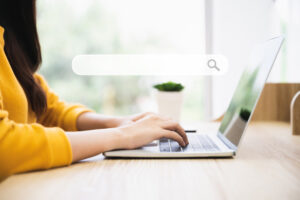 Visibility on Google Search is the vital final piece of your B2B strategy. 
Consider this: Only 3% of your ideal customers are buying today. Those precious buyers will talk to people they already know, like and trust. But they'll also use Google to find more buying options. This is why we use LinkedIn AND Google for an effective B2B marketing strategy. 
We help our B2B clients get visibility on Google Search in three steps: 
Select the right keywords

that your buyers are searching.

Get quick visibility with paid search.

We setup campaigns and get your company showing up quickly, and you pay when people search that focused list of keywords.

Build for long-term success with SEO.

We also help you optimize your website and content to show up in Google even without paying for clicks. This requires a long-term commitment, but can bring a tremendous long-term ROI.   
You can learn more about our three step process for search visibility. 
Putting it All Together
Perhaps you're doing a lot of activity that isn't moving the needle for your marketing. Remember, the essence of strategy is choosing what NOT to do. An effective B2B strategy needs the right activity in just four areas:
Content & Campaigns


Reaching the right people with a clear, targeted, and effective message.



Social Strategy


Use LinkedIn to generate leads and build trust with hand-picked prospects.



Websites & Systems


Ensure your website, social media and systems work together in a simple way.  



Search Visibility


Get found in Google by people who are actively looking to buy.  
Are you getting bogged down with activity that doesn't fit in these four areas? Scrap it! 
Do you need help developing or improving one or more of these areas? We'd love to talk. Email us at [email protected], call us at (419) 496-4212, or drop me a message on LinkedIn. 
—
Jeremy Harrison is the Founder of Spire, a marketing agency based in Ohio.
Bio »
LinkedIn Profile »